CELEBRATING 25+ YEARS OF QUALITY SERVICE AND CARE
For over 25 years, Lifestyle Options Retirement Communities has put high-quality, luxurious independent senior living, assisted living and dementia care within everyone's reach. We believe all our residents should live life on their terms with services personalized to meet their specific needs. Each of our retirement communities offer beautiful amenities, compassionate staff, engaging activities, clinical services and superb dining experiences. More than a Home – It's a Lifestyle.
As a family owned and operated company, we're passionate about giving seniors an enjoyable retirement experience and their loved ones peace of mind. From carefully designed facilities to helping families make thoughtful decisions, we're devoted to serving our community members, their families and friends and each other with integrity, compassion and respect. We make every effort to maintain a culture of integrity by keeping communication open and honest, taking responsibility for our actions, and at all times, aiming to being worthy of your trust.
We incorporate innovative concepts and designs into all of our communities to create purpose-built, bright, hopeful spaces where seniors, their visiting families and friends and our staff can thrive, together as a community. This allows our residents to age in place. Meaning, staying with fellow residents and staff that they've come to know and love and not having to move from one facility to another when their healthcare needs change.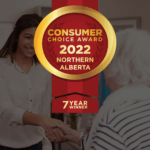 We have built our reputation on excellence and providing the best standards of living to our residents. Our commitment to exceptional customer service is paramount. This has been recognized as the recipient of the Consumer Choice Award for Business Excellence in the category of Senior Care Retirement Residences for the past seven years in a row (2016-2022).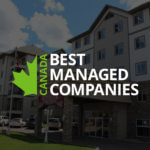 Lifestyle Options is proud to be part of the Carrington Group of Companies! Carrington Group of Companies is a winner of the Canada's Best Managed Companies program for 2022, sponsored by: Deloitte Private, CIBC, The Globe and Mail, Salesforce and TMX Group.
At Lifestyle Options Retirement Communities, we endeavor to create and sustain affordable, supportive retirement communities which foster healthy aging by focusing on the strengths and capabilities of each individual in meaningful life experiences through active living.